Brazil Sitio Da Torre
£7.50 – £25.00
Flavours of milk chocolate, vanilla, orange zest, and blueberry.
---
Our Brazil Sitio Da Torre Coffee
Sitio Da Torre is a stunning farm, located high on the hills with views across Sao Lourenco and Carmo de Minas. The owner, Álvaro Antônio Pereira Coli, is a fourth generation farmer who has spent a huge amount of time looking after the coffees that grow here, as well as planting new crops to test what will grow in the future.
This particular microlot is composed of Yellow Bourbon only, worked according to a natural process and kept separate from the other lots to enhance the distinctive characteristics of this varietal.
The cherries, picked strictly by hand only when perfectly ripe, are dried in thin layers over raised beds. Here, they are turned at least twenty times a day to ensure they dry out uniformly without unwanted fermentation until the residual humidity reaches a target value of around 11.5%. After the mechanical removal of dried skin and mucilage, as well as parchment, the beans are carefully packaged into GrainPro sealed bags, further protected by traditional jute bags.
Bean Type
Yellow Bourbon
Processing Method
Natural
Altitude
1100 - 1300 metres
Harvest
Origin
Carmo de Minas, Brazil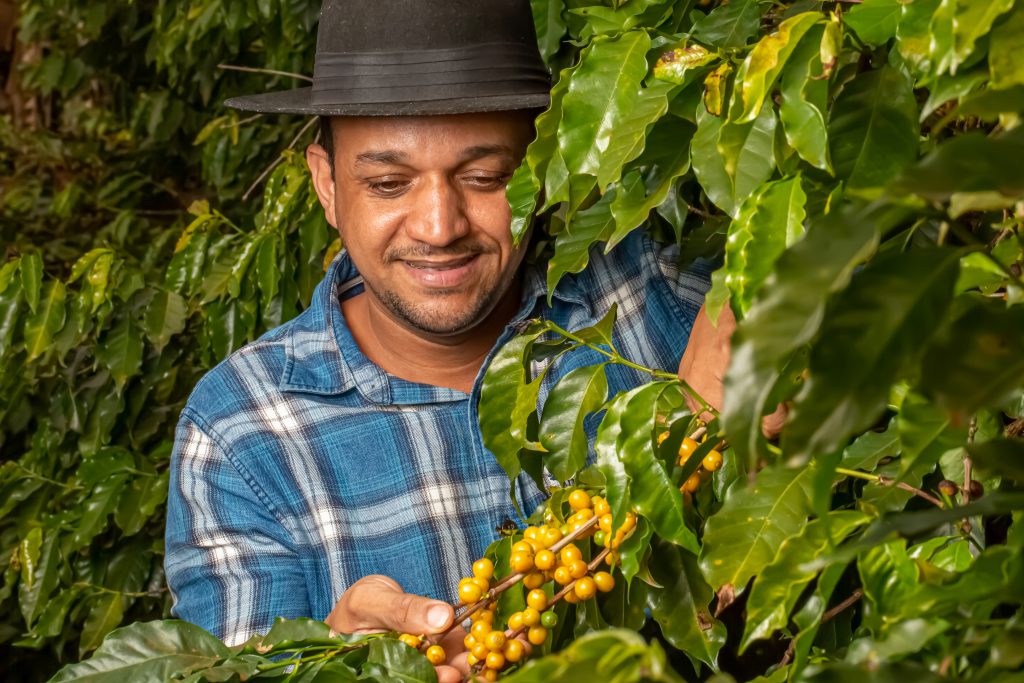 ---