Guatemala El Diamente
£7.50 – £25.00
Flavours of
Apricot, Brown sugar, Jammy, Melon, Orange, Peach, Vanilla
---
Our Guatemala El Diamente Coffee
El Diamente is a gem of a farm that produces some truly stunning coffees. In an area that is littered with award  winning coffee growers the farm has been in existence since 1986. Mr. Florencio Villatoro began working with his father Eleodoro de Jesús Villatoro at the age of fifteen and at the age of 20, he started his own farm.
He started by making his coffee nursery to sell and get some money to be able to plant his first coffee plants in his first field. He worked for 4 years to be able to start producing the first batch of 45 ropes (1.9 hectares), which now produces coffee on 67.5 hectares.
The name of "El Diamante" is due to the importance the land has for Florencio; he struggled a lot with many years of hard work to be able to obtain the farm. His farm and all he has been able to achieve is a treasure to him. The farm produces the following varieties: Caturra, Bourbon and Pache (both red and yellow) and is located in Hoja Blanca, Cuilco.
Bean Type
Bourbon, Caturra, Pache
Processing Method
Washed
Altitude
1900m
Harvest
Nov - March
Origin
Hoja Blanca, Cuilco, Guatemala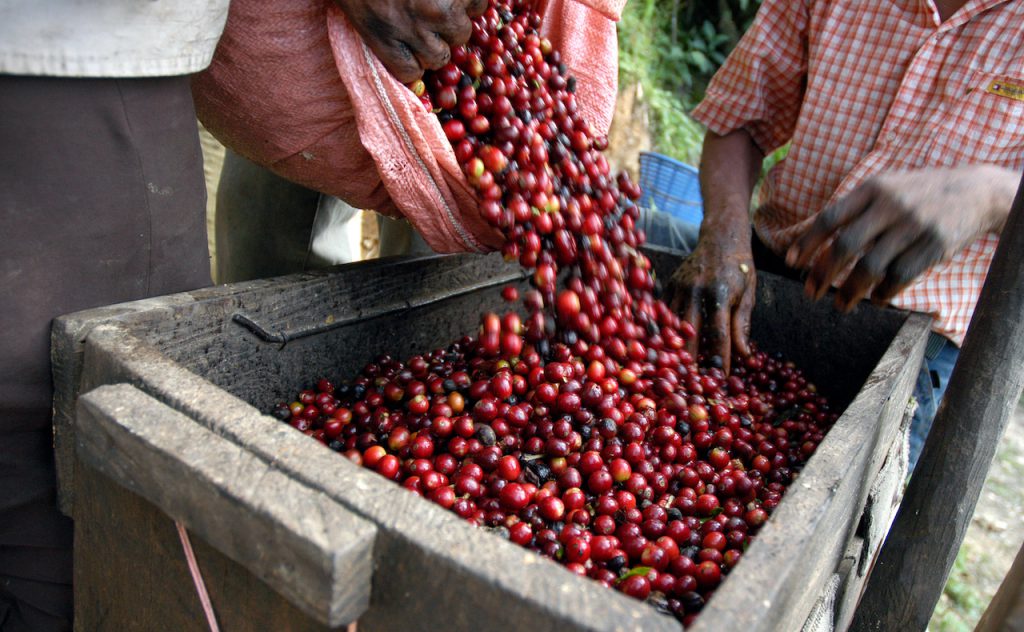 ---