Guatemala Zacapa
£7.50 – £25.00
Flavours of caramel, chocolate, apple, and lime.
---
Our Guatemala Zacapa Coffee
Zacapa is often more famous for the rum brand, but in this department towards the Honduran border you can also find great coffee sourced from FEDECOCAGUA.
Around seventy percent of the members of FEDECOCAGUA are from indigenous populations, and spread across many different regions including, Huehuetenango, Coban, San Marcos, Zacapa and more. Characterised by difficult economic situations, the role of secondary co-op means that they have access to credit schemes, technical support, warehousing and marketing and export of the coffee to foreign buyers. This is an important step as allows better prices to be achieved than would be typically paid by internal buyers looking for bulk lots.
For most members, coffee is their main crop and can provide 90% of their income. Most gain this through a coffee production area of around 3.2ha, with around 6ha for keeping animals, growing vegetables and fruit trees that are also used to provide shade cover for the coffee.
Coffee is picked ripe, pulped, fermented in water tanks and then dried – often on the flat patio rooves of the buildings perched against the hillside.
Bean Type
Bourbon, Caturra, Pache, Catuai, Typica
Processing Method
Washed
Altitude
1100-1400m
Harvest
Nov - March
Origin
Zacapa, Guatemala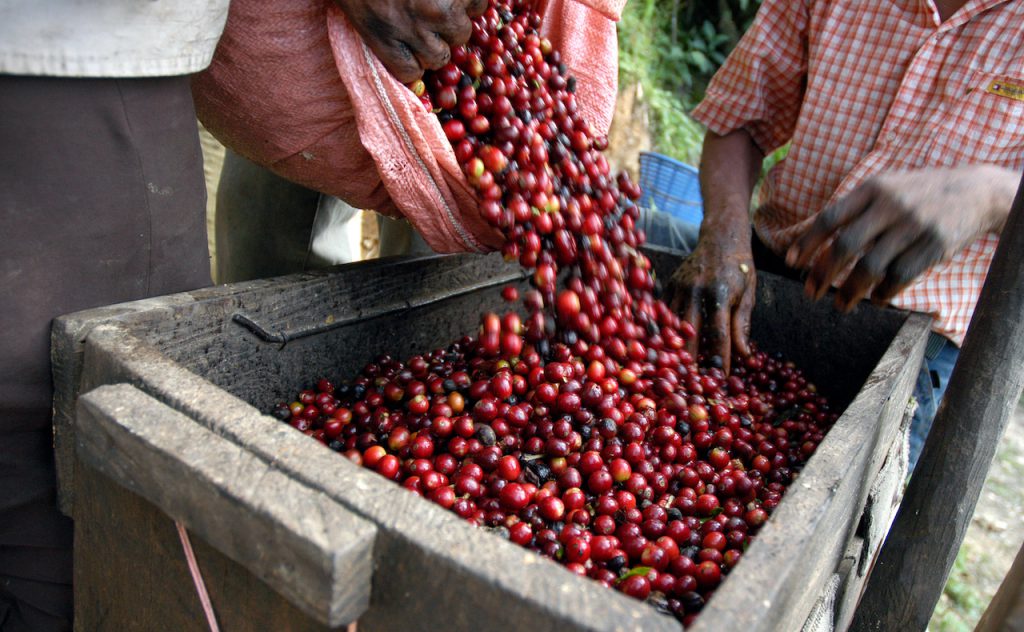 ---