Mexican Finca Aurora
£8.50 – £29.00
Finca Aurora is located in Huatulco, at the Pacific coast of Oaxaca, Mexico.  Flavours of dark chocolate, sugar cane and tangerine.  Spicey undertones.
---
Our Mexican Finca Aurora Coffee
Finca Aurora is located in Huatulco, at the Pacific coast of Oaxaca, Mexico. At Huatulco, you'll find your sense drawn momentarily away from the ocean by another of the area's greatest charms: coffee. Close to this beautiful beaches are the coffee plantations of Pluma Hidalgo where one of the most extraordinary coffee in Mexico is grown. Oaxaca's coffee plantations were founded between 1872 and 1874, when the cochineal (as insect that produces natural color to paint clothes known as crimson dye) harvest began to decline. The inhabitants of the Miahuatlan region started looking for a new product they could harvest. Coffee which had been so successful in the state of Veracruz – was the chosen product, given the climate of Oaxaca's mountains were very similar, specially around Cero de la Pluma.
Mariana Luttmann, owner of Finca Aurora, farms 120 hectares in Huatulco, Oaxaca. Huatulco, which means "place where wood is worshipped" in the Zapoteco dialect, is about one and a half hours by car from Zipolite, one of Mexico's most iconic beaches. Mariana devotes 70 hectares of Finca Aurora to forested coffee production, where coffee is shade-grown beneath native shade trees, and 50 hectares to producing honey. Combined with her focused harvesting and processing, the resulting coffee is sweet and clean with a nice acidity and pleasant body.
During the coffee harvest, ripe coffee cherries are handpicked for quality then pulped and fermented. They are turned by hand and dried on raised beds in the natural sunlight.
Bean Type
Bourbon, Caturra, Catuai
Processing Method
Washed
Altitude
1200-1250m
Harvest
July - Sept
Origin
Finca Aurora, Huatulco, Mexico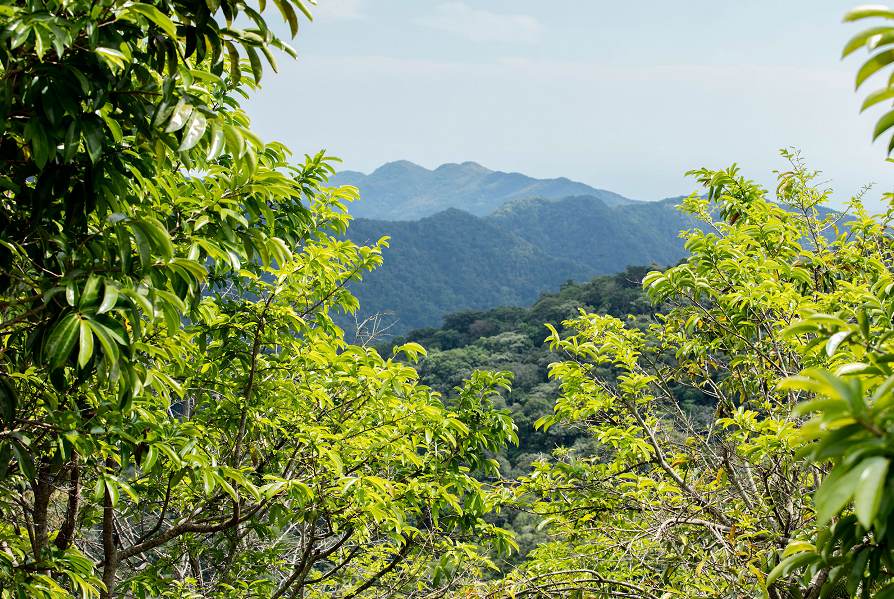 ---