Myanmar Moe Htet
£7.50 – £25.00
Flavours of chocolate, honey, grapes, and orange.
---
Our Myanmar Moe Htet Coffee
Kyaw Hlaing is the owner of the Moe Htet Estate farm, which runs with the help of agronomist U Kyaw Wan He and Aung Hleing Phyo. He has long-term experience gained from working in the government research department and with multinational companies training on grafting techniques. The farm has established well, and currently stands at around 200 acres of coffee production.
There are around 100 pickers on the farm, and although some localised pesticides are used to treat outbreaks of stem borer, the farm is working towards fully organic practises. Aung Hleing Phyo also organises monthly workshops on the farm, contributing to the local coffee community and helping bolster a growing speciality industry.
Cherries are picked on the farm and transported to the processing facilities provided by the Mandalay Coffee Group, an exporter and processor based in nearby Pwin Oo Lwn. Fully washed, the cherry is then sun-dried on patios at the wet mill, before being cupped and graded under the watchful eye of general manager Amy. From here, they are de-hulled and bagged, ready for export.
Bean Type
Catimor
Processing Method
Washed
Altitude
1080 metres
Harvest
Origin
Naungcho, Myanmar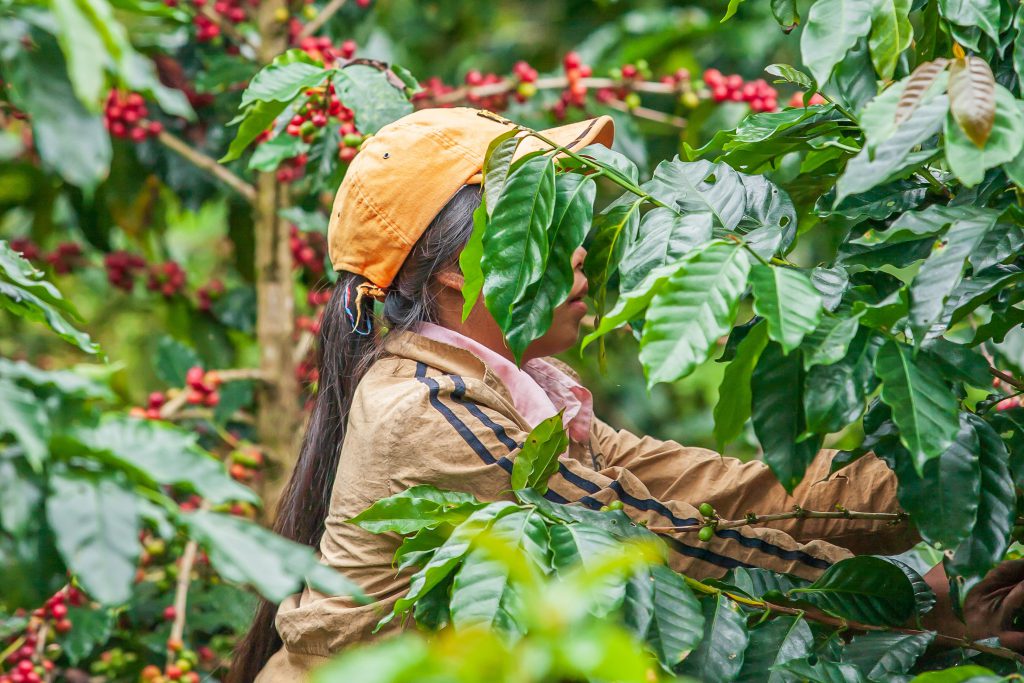 ---