Peru Copaceyba
£8.50 – £29.00
It is a wonderfully bright coffee, with chocolate, marzipan, raisin and fruit notes.  A great body and crisp finish.
---
Our Peru Copaceyba Coffee
The Copaceyba Co-operative was founded 10 years ago by Tropic-X from a group of 12 smallholders farming in the San Luis de Shuraro district in Chanchamayo, an ideal climate for producing high-quality coffee. Their coffee is grown under the shade of native trees, using sustainable and regenerative agriculture techniques on 39 hectares high in the Peruvian rainforest on the slopes of the Andes.
Tropic-X supports the Copaceybo Co-operative to greatly increase their yield per hectare, surrounding the plantations with native flora to preserve the natural biodiversity and to act as biocontrol for pests. Support with modern agricultural technologies allows smallholders to increase their net income fourfold on the average market rate for coffee farmers in Peru. This in turn reduces the incentive for deforestation to increase crop yields, preserving the natural jungle environment in central Peru.
Coffee cherries are harvested by the farmers before being taken to the wet mill at Cinco Corazones farm. The wet mill is operated by Shared-X, a coffee farming operation that also provides the Copaceyba with an array of extension services. At the wet mill great care is taken to select berries of uniformly high quality. Once selected and processed, the coffee is dried and milled before being carefully packaged and shipped to partners around the world.  Copaceya produces only one container of speciality grade coffee per harvest.
Bean Type
Caturra rojo, Caturra amarillo, Catimor, Pache, Typica & Mundo novo
Processing Method
Washed
Altitude
1300-1800 m
Harvest
May - Sep
Origin
Chanchamayo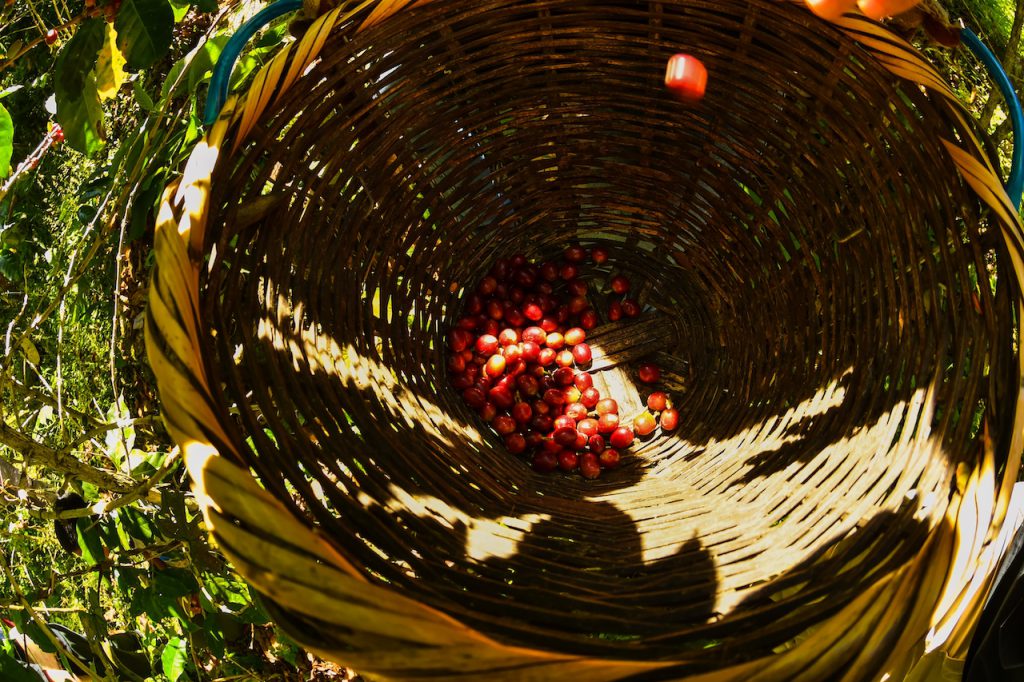 ---