Rwanda Ngoma Mamas
£7.50 – £25.00
Flavours of coffee blossom, blackcurrant, and tangerine.
---
Our Rwanda Ngoma Mamas Coffee
The Women Coffee Extension (WCE) was initially founded as a co-operative focused on creating a space for female producers to have a stronger voice in Rwandan coffee production. As of now, 60% of the WCE members are women, with growing initiatives working to expand membership within the region.
This project aimed to improve the livelihoods of low-income women farmers through training that creates the basis for more transparent trade, improved quality, and higher prices. Through the project, these farmers have been able to grow more from their small plots of land, have access to international buyers, reduce their exposure to financial commodity market risk, and improve the environmental sustainability of their communities.
The Rwanda project has made a substantial, tangible impact on the farmers involved. They have nearly doubled their income from coffee and more than doubled their yield per coffee tree.
The WCE co-operative was founded by three people: Arine Ucyeye, Odette Uwamariya, and Audace Ngabonziza. They spoke of the challenges and rewards the WCE has experienced, one of which is medical care. To date, 700 individuals are currently able to access medical insurance.
Bean Type
Red Bourbon
Processing Method
Washed
Altitude
1600 - 1800m
Harvest
Apr - Sep
Origin
Mbizi, Rwanda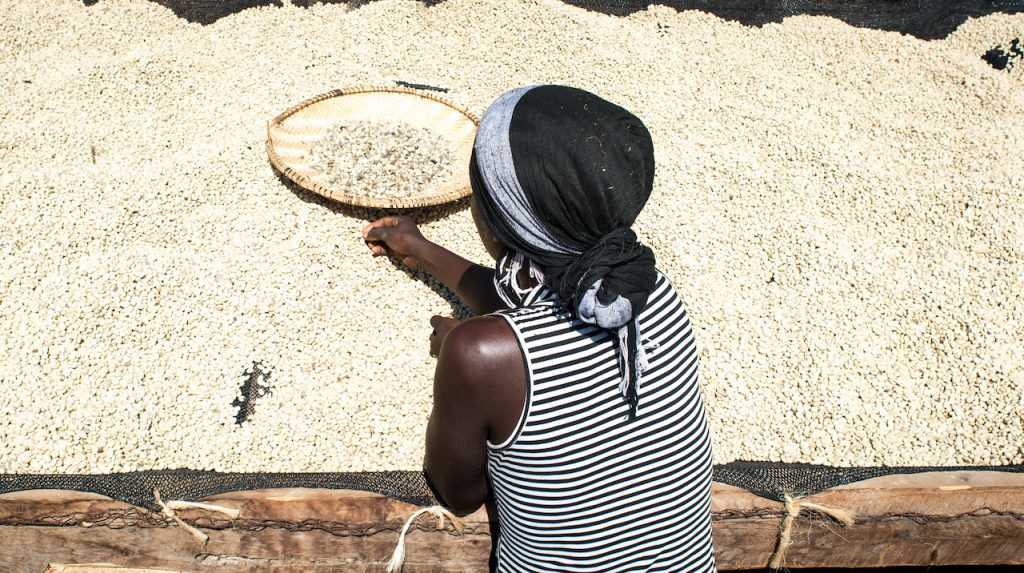 ---