Malawi Pamwamba
£8.50 – £29.00
Flavours of plum, blackberries, white wine, with a fruity aroma and medium acidity.
---
Our Malawi Pamwamba Coffee
Malawi is a small, landlocked country in south-east Africa.   Malawian coffee is well-known for its full-body and soft, rich flavours.  The Pamwamba Malawi coffee is from the Southern Thyolo district of Malawi, which was first planted out in 1979. The altitude varies between 920 and 1.100 m.
The terrain is rolling valleys, with steepish slopes and patches of indigenous forest retained, between the fields of coffee. The soils are a mixture of dolerite clay and alluvial soils and very fertile. The local cooperative has a rotational programme that uproots and re-plants each field every seven to eight years, which means that they are always harvesting from young coffee, which is largely disease free.
The coffee is hand-picked with only the best of the red cherries picked at one time. The bushes are re-picked approximately 10 times over the course of one harvest. The farm replants its coffee bushes every seven or eight years. Therefore the coffee always comes from new young trees.
Bean Type
SL28, Catimor
Processing Method
Washed
Altitude
920 - 1100 metres
Harvest
May - October
Origin
Southern Thyolo District, Malawi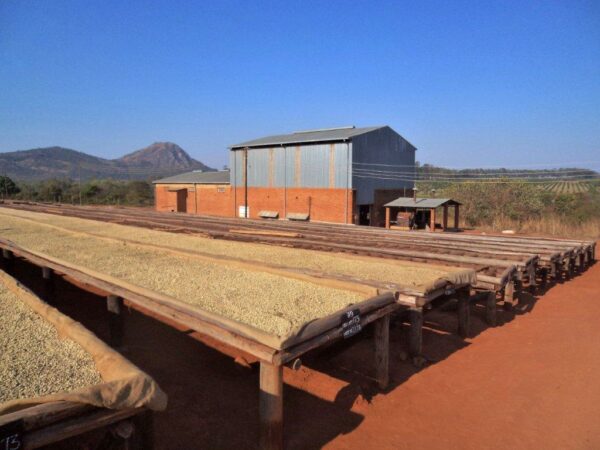 ---