Coffee Brew Bags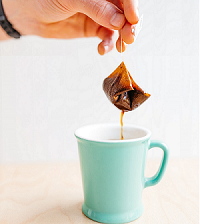 Enjoy fresh roasted coffee without the hassle or mess.
Our coffee brew bags are manufactured completely in our roastery in Inverness.  We take our green beans, roast to perfection, grind and then pack in our compostable brew bags.
Once complete they are packed in resealable recyclable bags.
COFFEE FILTER
---
Showing all 7 results