Mexican Nutty Chocolate
£8.50 – £29.00
A light to medium roast with light flavours of citrus, stoned fruits, vanilla, and of course, nutty chocolate. A fine to medium body.
---
Our Mexican Nutty Chocolate Coffee
Mexico is one of the largest coffee-producing countries in the world, and the largest producer of organic coffee, making up 60% of world production in 2000. Like much of Latin America, the history of coffee in Mexico is rooted in colonialism, with the Spanish introducing the plant to their colony in the late 18th century. After the Mexican Revolution, coffee cultivation became more democratic, with small farmers able to invest in their means of production, although years of political unrest has seen the coffee market rise and fall.
This coffee is grown in the El Cuarenteno community located in the foothills of Sierra de San Juan, just west of Tepic, the state capital of Nayarit. The Terruño Nayarita co-operative is made up of 260 smallholding farmers.
Bean Type
Bourbon, Yellow Caturra, Typica
Processing Method
Washed
Altitude
1150m
Harvest
July - Sept
Origin
El Cuarenteno, Mexico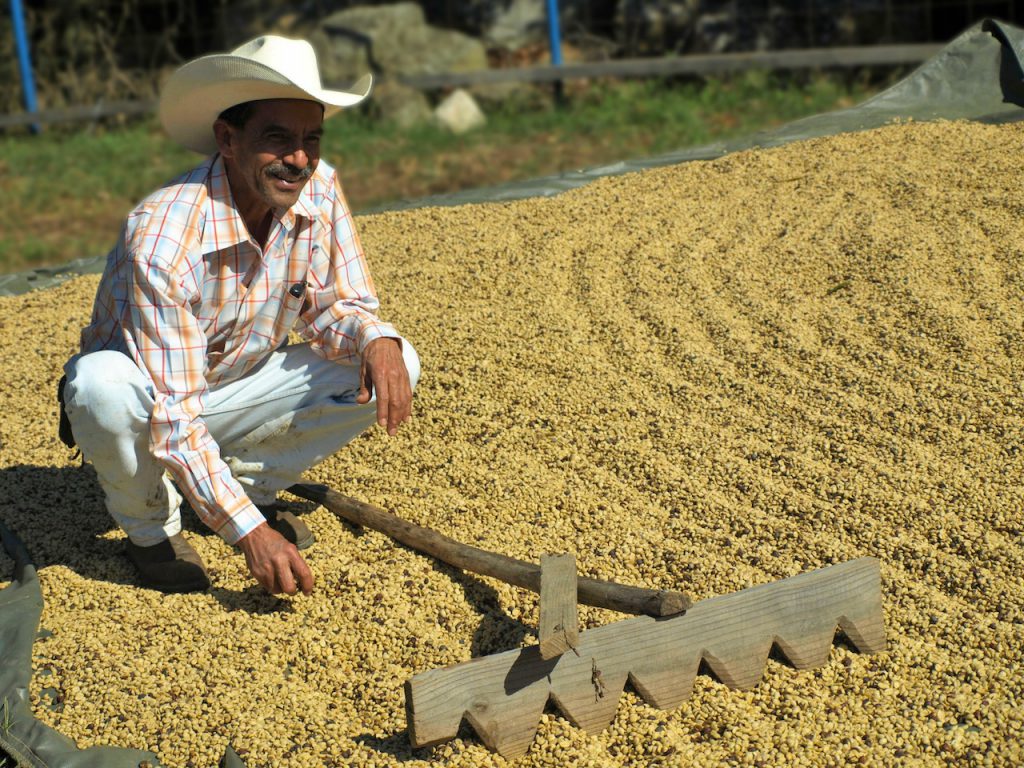 ---