Kenya Blue Mountain Brew Bags
£4.40
Our Kenya Blue Mountain is bright with little or no bitterness. It features a smooth body, fairly high acidity, and flavours of blackcurrant with a cocoa aftertaste. A really vibrant coffee that can retain much of the original flavours even at a medium to high roast.
---
Our Kenya Blue Mountain Brew Bags Coffee
Kenya Blue Mountain is an extremely popular coffee because of its consistently high quality.
The Kenyan coffee industry is noted for its co-operative system of production, processing, milling, marketing, and auctioning coffee. About 70% of Kenyan coffee is produced by small scale holders. It is estimated that six-million Kenyans are employed directly or indirectly in the coffee industry.
Our Kenya Blue Mountain is an exquisite blend of beans from multiple producers, created by our partner in origin – Jowam Coffee.
The origins and blend capabilities of this coffee may change from delivery to delivery, but the taste is always the same! Full of forest fruits and blackcurrants, and lively citrus acidity. It's bold and punchy, with a fantastic green/blue hue to the bean.
Grown in iron-rich and loamy volcanic soils, this high-grown and fully-washed coffee is everything a Kenyan roast should be.
Bean Type
Bourbon, Kent, SL28
Processing Method
Washed
Altitude
1850m
Harvest
July - Sept
Origin
Kenya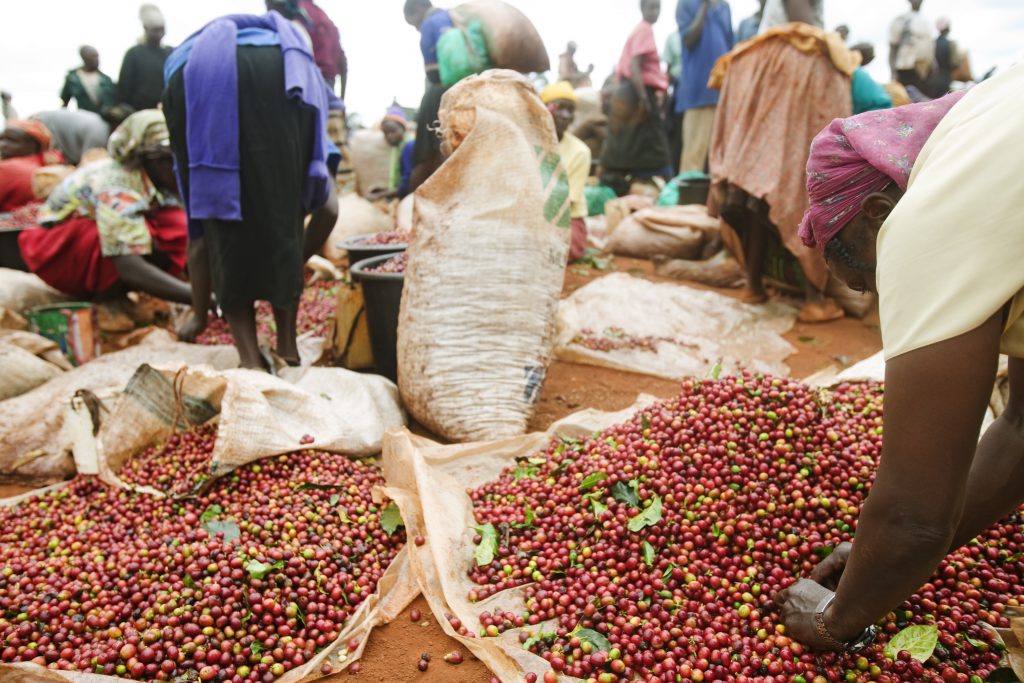 ---