Tanzania AA
£8.50 – £29.00
Flavours of Apple, Citrus, Sugar Cane, Caramel and Dark Chocolate
---
Our Tanzania AA Coffee
The Kibanga Agricultural Marketing Cooperative Society, or AMCOS, is a collective of 234 smallholder coffee farmers located 3 km from the village of Kibanga and 23 km from the town of Mbinga. Kibanga AMCOS is also just 20 km from Lake Nyasa, the southernmost lake in East Africa and the ninth largest lake in the world by area. Close to Kibanga is the famous Mbuji stone, a vast rock that is renowned locally for its mystical properties and a source of tourism for the local community. Nearby villagers estimate it takes 12 to 14 hours to cross over the rock however, due to the tradition attached to the monument, anyone wishing to scale it should request permission from village elders.
These smallholders have been growing certified coffees for over a decade and, as a result, much of the knowledge and understanding of the process, benefits and requirements that certification entails was brought into Kibanga as it grew. Alongside farming and agronomical awareness new farmers also introduce social consciousness to Kibanga. Lupembe Mamas was a group of 43 members that engaged women in all activites with an aim of empowerment and engagement. Through these policies the group was able  to introduce a project focusing on honey-processing, which was applied to 90% of their 20 tonnes of annual productoin. Development of this project was unfortunately halted due to the government changes, however there is a desire to reignite the ambitions of gender equity within the Kibanga AMCOS.
The average capacity of Kibanga is 160,000 kg of green coffee. This volume has been achieved through the integration of processing within the local community, as opposed to outsourcing post-harvesting to neighbouring AMCOS. The conditions around Kibanga are ideal for growing coffee. The soils are a slightly acidic mix of red clay and sand, average rainfall is 1200 – 1300 mm and the temperature throughout the year can range between 9°c and 21°c. Farmers within the AMCOS cultivate coffee on small parcels of land. Each producer has roughly 550 to 650 coffee trees, which are typically 30 years old. The farmers in the AMCOS are following Good Agriculture Practices (GAP) such as timely application of fertilizers, mulching, stumping and pruning to maximise resilience and capability within their land. Due to a deep, established root system, these old trees are typically producing up to 5kg of cherry each, a very respectable yield for the area as a result of the GAP principles. Coffee is primarily of KP423 and N39 varieties, tall selections of Kent and Bourbons developed by the Tanzania Coffee Research Institute (TACRI) in the 1940s for their high yields and tolerance to drought and disease.
During harvest, which runs from July through to October, coffee is typically handpicked by growers and their families. Cherries are chosen for their ripeness and colour. Once picked, 99% of cherries are delivered to a Central Pulping Unit (CPU) / washing station for processing, with the remaining 1% being processed at home on hand pulping machines.
Bean Type
KP423, N39, Compact
Processing Method
Washed
Altitude
1783m
Harvest
July - October
Origin
Kibanga, Mbinga District, Ruvuma Region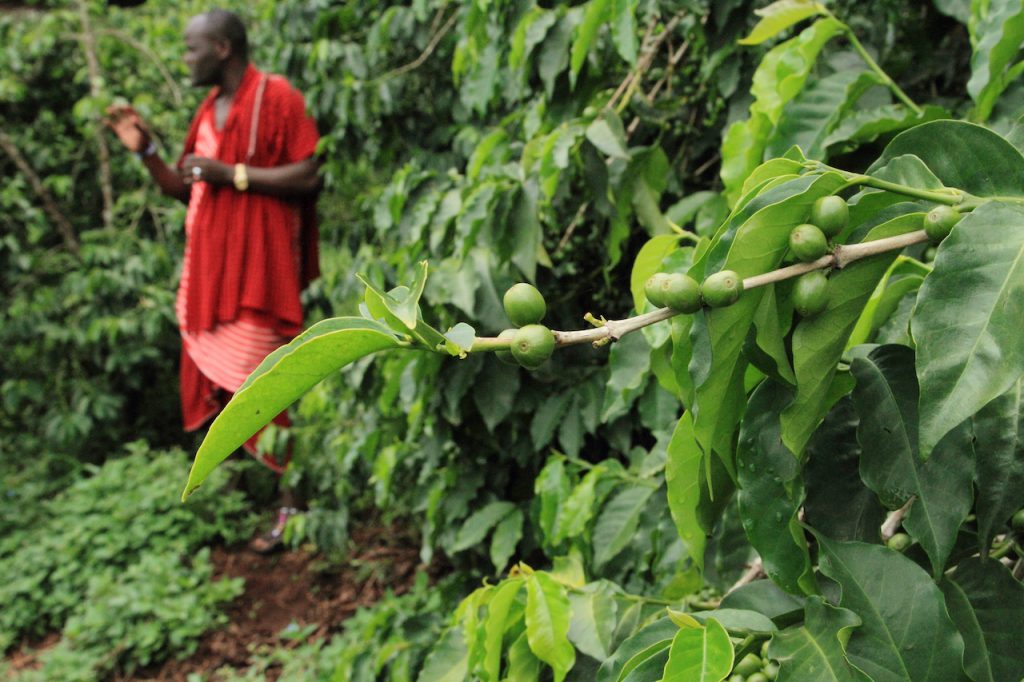 ---